Meet Chris, a multi-talented volunteer from France, who explains why he joined World Community Grid.
---
---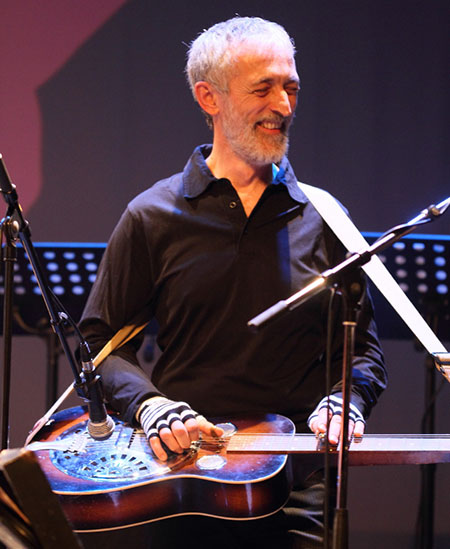 When Chris Elsass is not at work repairing electronic devices, he can be found pursuing one of his many interests such as his band (he plays multiple instruments), science fiction, following scientific progress, and spending time with his family, which includes his wife and three grown daughters.

Elsass became interested in SETI@home a number of years ago, and from there he found and volunteered for World Community Grid. "Sometimes you want to help others but you just don't know how," he says. "It is very important to me to 'be green' as much as I can, and I was attracted to the fact that World Community Grid's projects are humanitarian."

Elsass is particularly passionate about Computing for Clean Water, a project that led to an important breakthrough with possible applications for water filtration and desalination. "Water is the most vital element to life, besides air. This is one of the most important issues today, and it will be harder and harder for everyone to obtain. We need to find clean water solutions quickly," he says.

As for why he remains a World Community Grid volunteer, Elsass says he feels committed to the work and by participating in a variety of projects over the years he has learned more about subjects such as desalination and diseases such as dengue and leishmaniasis that are still prevalent in many parts of the world.

"Donating unused computer power benefits all of mankind," Elsass says. "What my computer does is just one drop of water, but combined with all the other drops, it makes an ocean."

Not a volunteer yet? Join Chris and thousands of other World Community grid members who are helping accelerate scientific research.

Already a volunteer? Contact us if you would like to share your story.