Volunteer computing and humanitarian scientific research got a huge boost from the 4th annual THOR Challenge, which brought support from all over the globe to World Community Grid.
---
---
The results are in, and this year's THOR Challenge was a record breaker. Expanded to five weeks from its usual four, the 2019 THOR Challenge resulted in 2,707 years of computing time being donated to active World Community Grid projects. This challenge is hosted each year by CRUNCHERS SANS FRONTIERES, an active international team based in France.

Here are the results of the two-part challenge: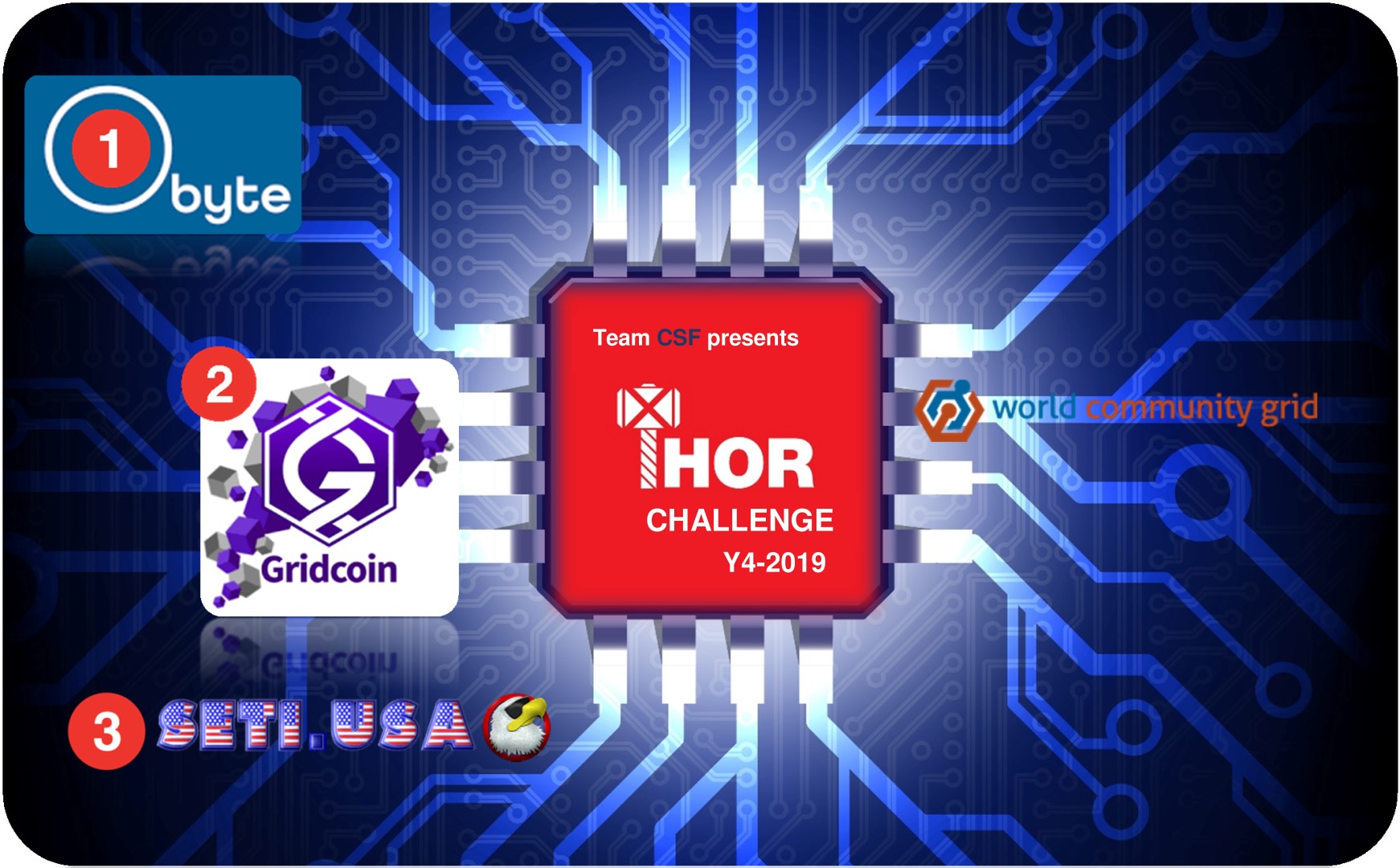 THOR Challenge 2019 (4 weeks)
95 teams
25,000 volunteers
25 countries

1st place: Obyte
2nd place: Gridcoin
3rd place: SETI.USA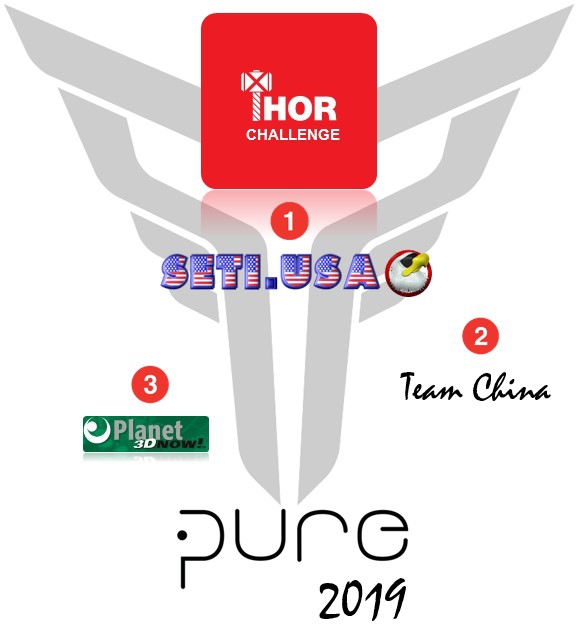 THOR Challenge Pure 2019 (1 week)
13 teams
10,000 volunteers

1st place: SETI.USA
2nd place: Team China
3rd place: Planet 3DNow!

Congratulations to the winners and all participants. And a huge thank you to the CRUNCHERS SANS FRONTIERES founder, Thomas H.V. Dupont, for all the work he does to bring the THOR Challenge to World Community Grid each year.