The Smash Childhood Cancer researchers have given the World Community Grid tech team new work units for testing, and the researchers are also continuing analysis on the simulation results they've already received.
---
---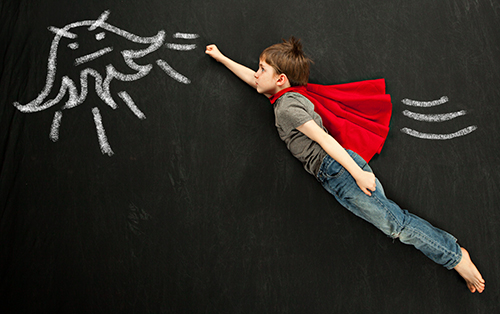 Background
In the past 20 years, only a small number of new drugs designed to treat childhood cancer have been approved by the US Food and Drug Administration. Half of all the chemotherapy treatments used for children with cancer have been in existence for 25 years or longer.
The Smash Childhood Cancer research team has identified proteins and other molecules that play key roles in certain childhood cancers. The challenge is now to find chemical drug candidates that specifically target these key molecules and therefore control the cancer cells.
Testing of new work units
The World Community Grid tech team is currently running alpha testing (or internal testing of a small sample) for new work units that will address a protein the researchers want to study.
We'll post in the World Community Grid forum once this process is done and we're ready to begin beta testing.
Data analysis
While the tech team works on alpha testing, the researchers are busy analyzing data from the previous batches of work that were processed on World Community Grid.
Below is a list of key proteins that have been examined so far, along with a short description of their current status. Each of these proteins are involved in the development of at least one type of childhood cancer, and some also may be significant in adult cancers.
---
Beta catenin
Work complete on World Community Grid, researchers conducting testing on 12 compounds that showed potential to target this protein
LIN28B
Continuing to analyze protein structure and looking for additional funding to study further
Osteopontin
Continuing to analyze protein structure
PAX3:FOX01
Beginning to analyze results from World Community Grid data and looking for additional funding to study further
PRDM14
Submitting grants to help fund further analysis
---
Each step in the data analysis process can take many months. We'll notify everyone in future monthly updates when there's notable progress on the analysis for each protein listed above.
Search for additional research team members
The research team is currently looking for an additional team member or collaborator to help repare the input data required to generate research tasks (or work units) for World Community Grid.
Current status of work units
Paused until alpha testing is complete (see Testing of new work units section above).
Click here to learn more about World Community Grid's monthly project updates.