Work units for the latest childhood cancer target are nearly completed, and the project will pause while the researchers determine their next area of focus.
---
---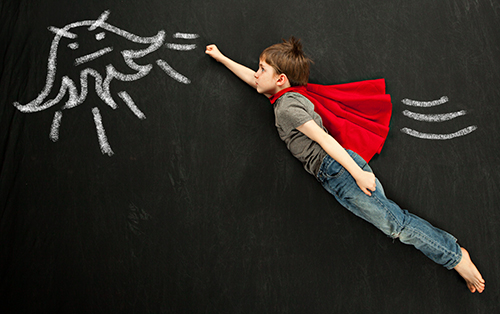 Background
In the past 20 years, only a small number of new drugs designed to treat childhood cancer have been approved by the US Food and Drug Administration. Half of all the chemotherapy treatments used for children with cancer have been in existence for 25 years or longer.
The Smash Childhood Cancer research team has identified proteins and other molecules that play key roles in certain childhood cancers. The challenge is now to find chemical drug candidates that specifically target these key molecules and therefore control the cancer cells.
Nearing completion of latest target on World Community Grid
The current round of work on World Community Grid concentrates on a gene called EWSR1. This gene is significant in the development of Ewing sarcoma, a rare childhood cancer that usually begins in a bone, or in the soft tissue around a bone, and can spread to the lungs or to other bones.
The work has been completed more quickly than we originally thought (see below for the latest estimated backlog). We now estimate that the current work available for download will be sent out to volunteers in the next few days, and it will take up to two weeks to process.
Once all of the work units for the EWSR1 have been completed, the project will pause while the research team finalizes their decision on another new target and builds new work units. We don't yet have a timeline for the re-start, but will let everyone know as we have more information from the researchers.
Thank you to everyone who contributed computing power to calculations to help understand the EWSR1 gene.
Current status of work units
Available for download: 2 batches
In progress: 100 batches (10,000,000 work units)
Completed: 3,967 batches
41 batches in the last 30 days
Average of 1.36 batches per day
Estimated backlog: 2-3 days (as of November 19)
Click here to learn more about World Community Grid's monthly project updates.