The research team continues their data analysis, and lab testing is ongoing for potential COVID-19 treatments.
---
---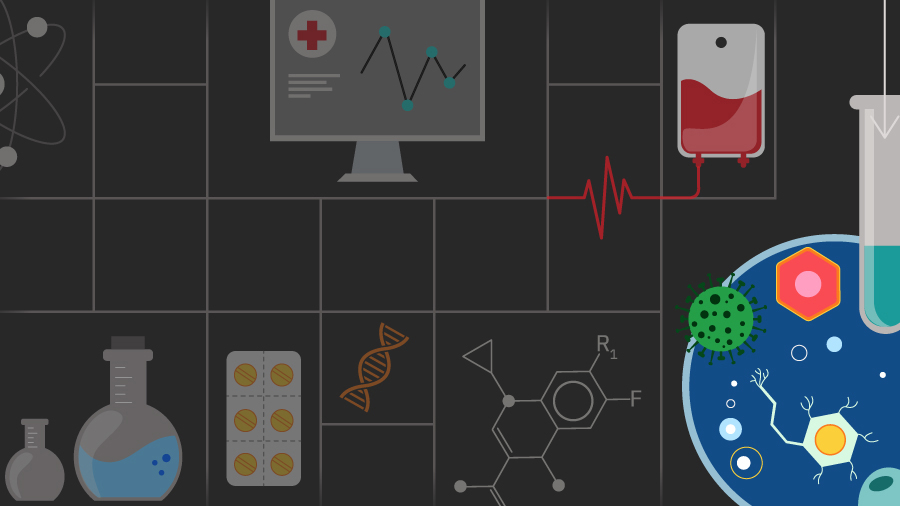 Background
OpenPandemics - COVID-19 was created to help accelerate the search for potential COVID-19 treatments. The project also aims to build a fast-response, open source toolkit that can help all scientists quickly search for treatments in the event of future pandemics.
In late 2020, the researchers announced that they had selected 70 compounds (from an original group of approximately 20,000) that could be promising to be investigated as potential inhibitors of the virus that causes COVID-19. Lab testing is ongoing for 25 of these compounds.
Project update from researchers
The research team gave us an official update earlier this month. Highlights from the update include:
What they learned about their own workflow and tools during this spring's stress test, and how this could help current and future research
More information about exactly what they're analyzing with the help of donated computing power
Details about the ongoing lab testing of compounds that could be potential treatments for COVID-19
Since the update was published, they've also begun looking ahead to possibly testing a second set of compounds. They will share further details if and when this happens.
Current status of work units
CPU
Available for download: 3,601 batches
In progress: 2,245 batches
Completed: 53,615 batches
2,950 batches in the last 30 days
Average of 98.0 batches per day
Estimated backlog: 36.6 days
GPU
Available for download: 6,338 batches
In progress: 5,441 batches
Completed: 60,876 batches
9,520 batches in the last 30 days
Average of 317.0 per day
Estimated backlog: 20.0 days


Click here to learn more about World Community Grid's monthly project updates.