While we are moving to a new location, we take a look into the major changes that took place in WCG history
---
---
Wayback then in 2004 IBM and United Devices collaborated to transition the existing grid.org program to World Community Grid.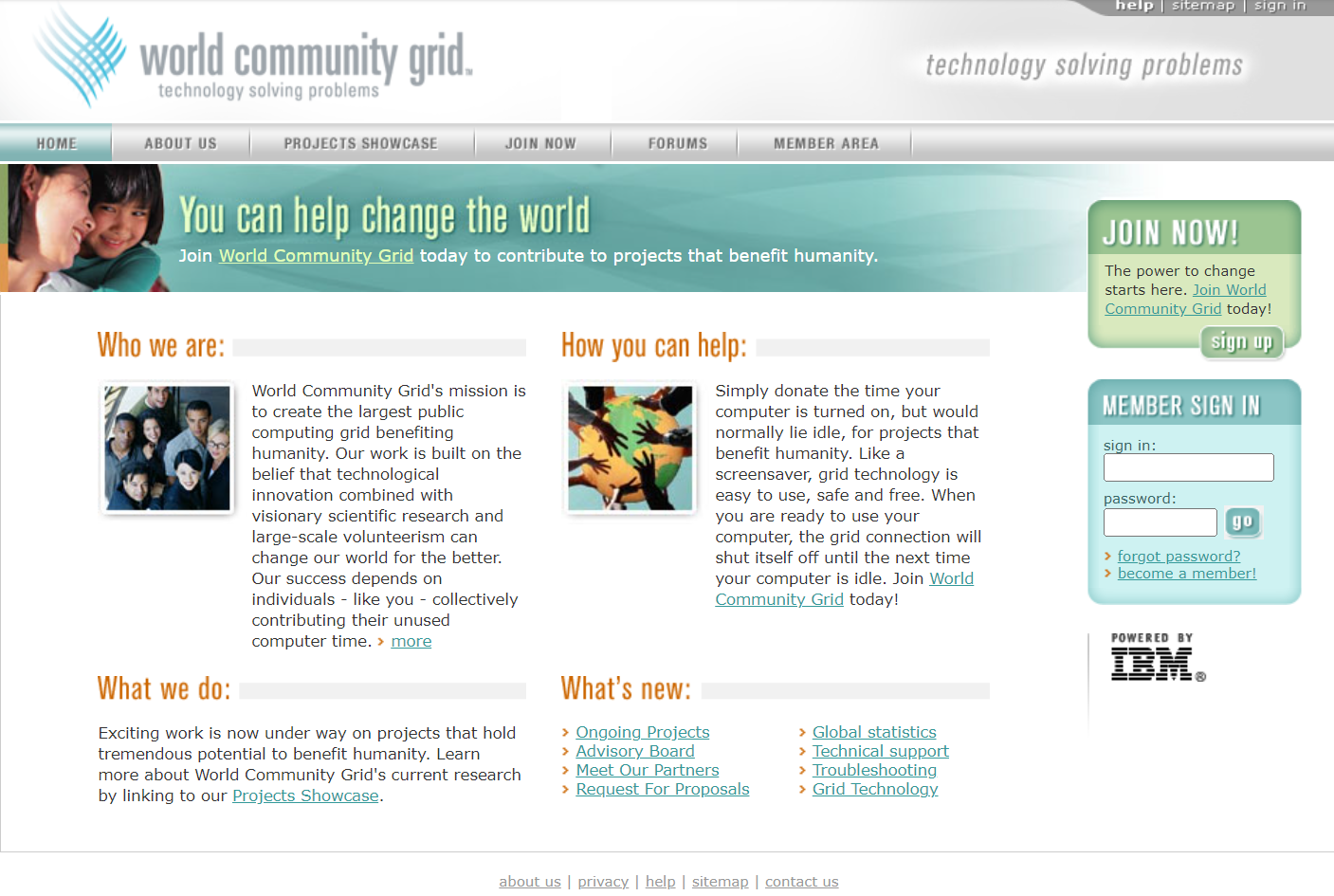 One of the pilot projects focused on finding smallpox cure. The Oxford University team used computational chemistry and high-performance computing on the Grid to find new therapeutic options for smallpox virus. Due to massive success, the World Community Grid was initiated and supports computationally intensive research benefiting humanity since then.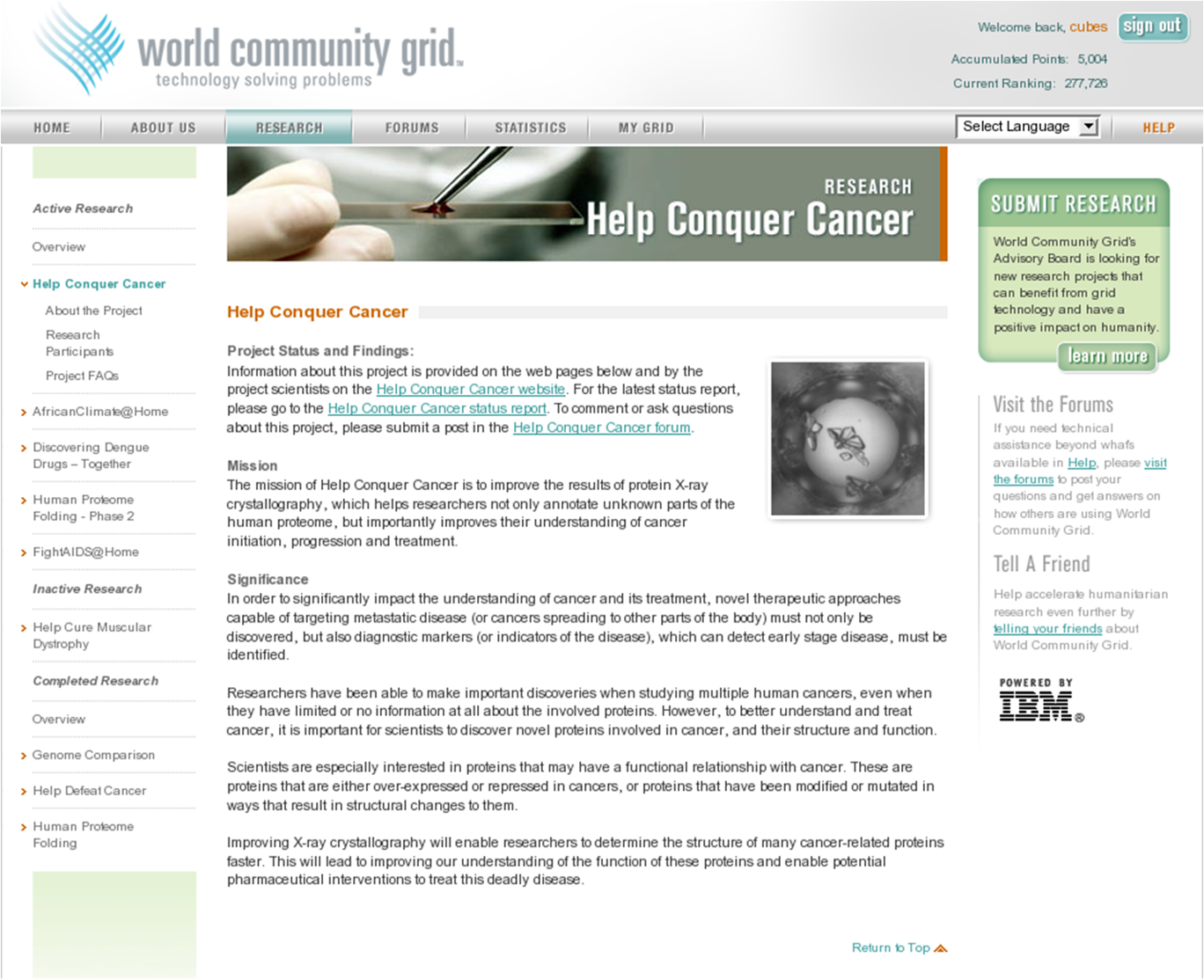 And by next year, even support for Linux was added, and BOINC was integrated. The year after in 2006, MS Windows support on BOINC was added and soon after support for Mac on BOINC. United Devices were no longer used in the Q3 of 2008.
To support multilingual capabilities (French, Japanese, Spanish and Chinese) were introduced between 2007-2008, but terminated in 2016 due to challenges maintaining all information in different languages in sync.
Many may not know that this is the second time WCG landed in Canada. While WCG started in the IBM data center in Boulder CO, it migrated to an IBM data center in Toronto, ON, Canada in January of 2009.
Another big change came in 2014, with a new logo and overall visual design, and expanded news and communications. One of the reasons for the big change was the result of the 2013 mass survey with over 15,000 volunteers responding.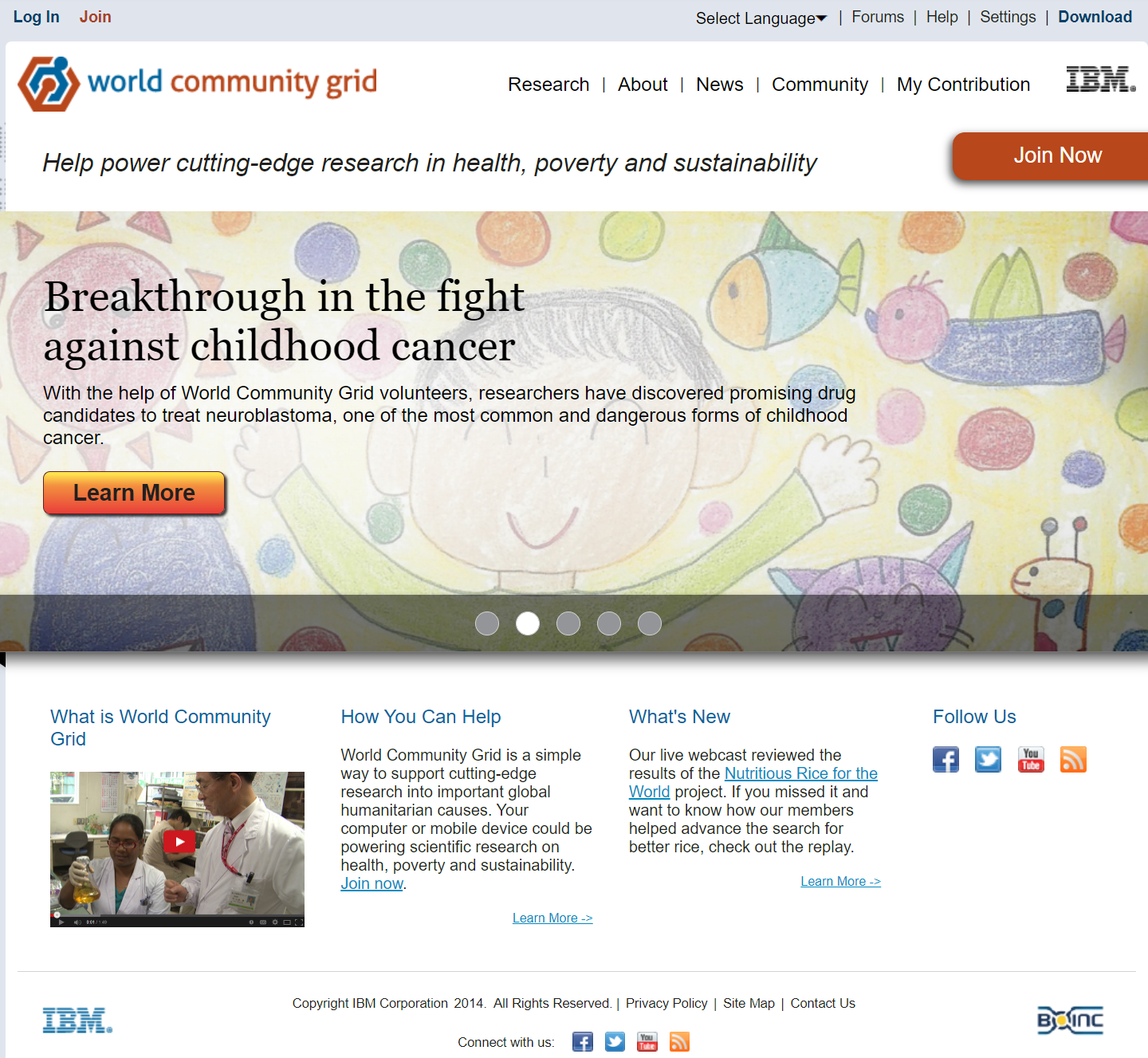 In 2017, the Grid moved back to IBM Cloud in the US, coinciding with a major system management update, increased capacity and improved monitoring and administration.
Many changes were implemented over the years. Actually, 2,369 snapshots were created by Wayback Machine.
Thank you current and historical volunteers for the incredible support.
Thank you TEAM WCG - Al, Bill, Blaine, Caitlin, Erika, Jonathan, Juan, Julie, Keith, Kevin, Nels, Rick, Robin, Sophia, Tedi and Viktors for creating this amazing platform.
The information extracted is from Wayback Machine (https://archive.org/web/) and the material from the founding partner IBM.