What do WCG and a 200 Km bicycle ride have in common? Dr Jurisica shares an insight
---
---
Our group interacted with IBM WCG almost from the beginning. The Help Conquer Cancer project had a technical launch on November 1, 2007, and ran till April 4, 2013, which marked the completion of 300 million images and the end of one phase of the project. In June 2008, IBM WCG and our team from Ontario Cancer Institute (at that time, currently Princess Margaret Cancer Centre) joined forces in an inaugural fundraising event - Ride to Conquer Cancer. It is an epic cycling event to raise money benefiting Princess Margaret Hospital and cancer research, an annual tour from Toronto to Niagara. Massive, wonderful event with over 5000 riders - IBM WCG supporting us all the way.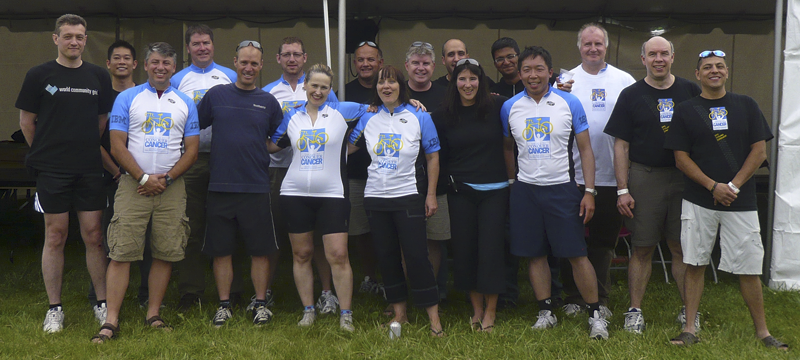 IBM-OCI Team, and some members of IBM World Community Grid team. Courtesy of I. Jurisica.
On the picture you could recognize many IBM WCG team members from Canada, and Steve Bauer, retired Canadian professional cyclist. Steve has won the first Olympic medal in road cycling for Canada and remains the only Canadian to have won a stage of the Tour de France (notably, another retired Canadian pro, Ryder Hesjedal, won Giro d'Italia in 2012; but we do not have a picture with him, unfortunately). There are other members from IBM Canada, friends and colleagues. By 2010, our team was quite large, Ontario Cancer Institute - IBM - Roche and friends.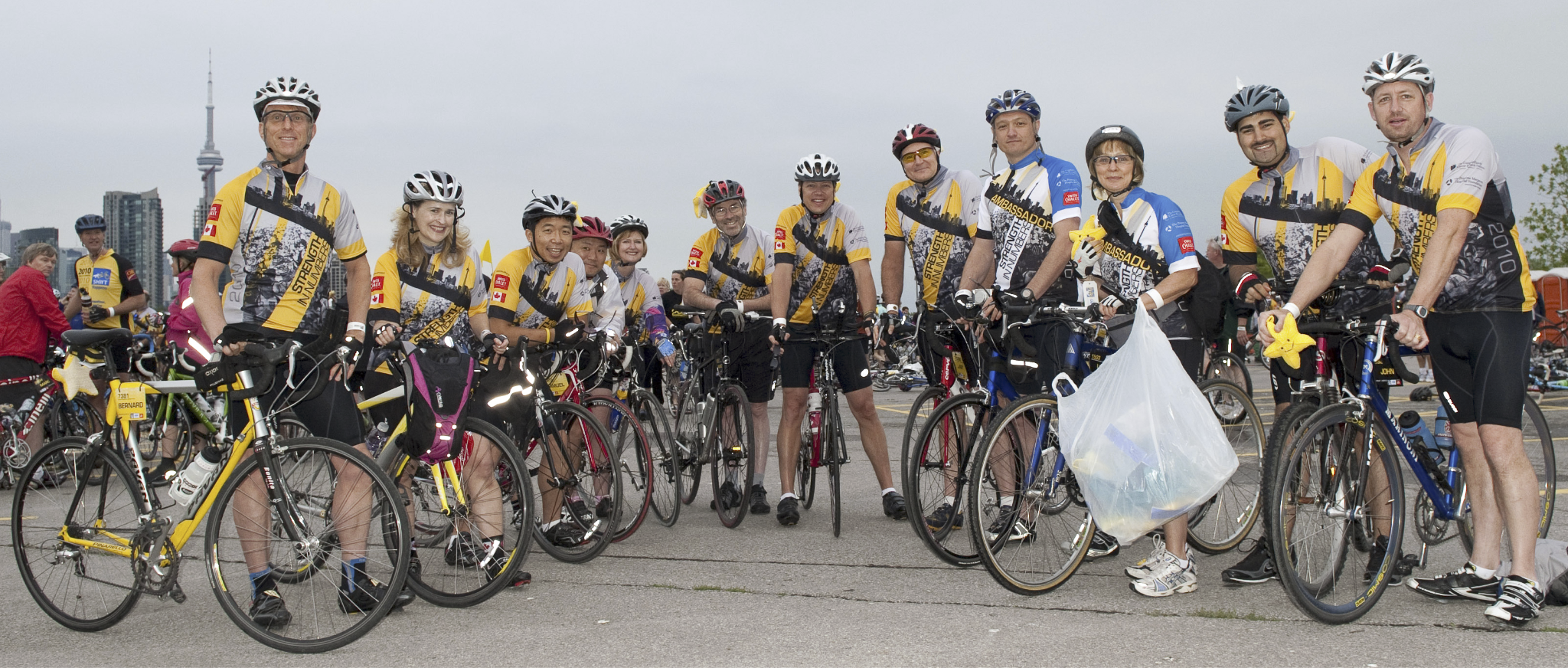 IBM-OCI-Roche Integrative Discovery Team, courtesy of I. Jurisica.
We will ride again soon - stay tuned.