Most people who join World Community Grid hear about it from someone they trust. Please reach out to your family and friends, and invite them to join you as a volunteer!
Share on Twitter
Send an Email

Share a Graphic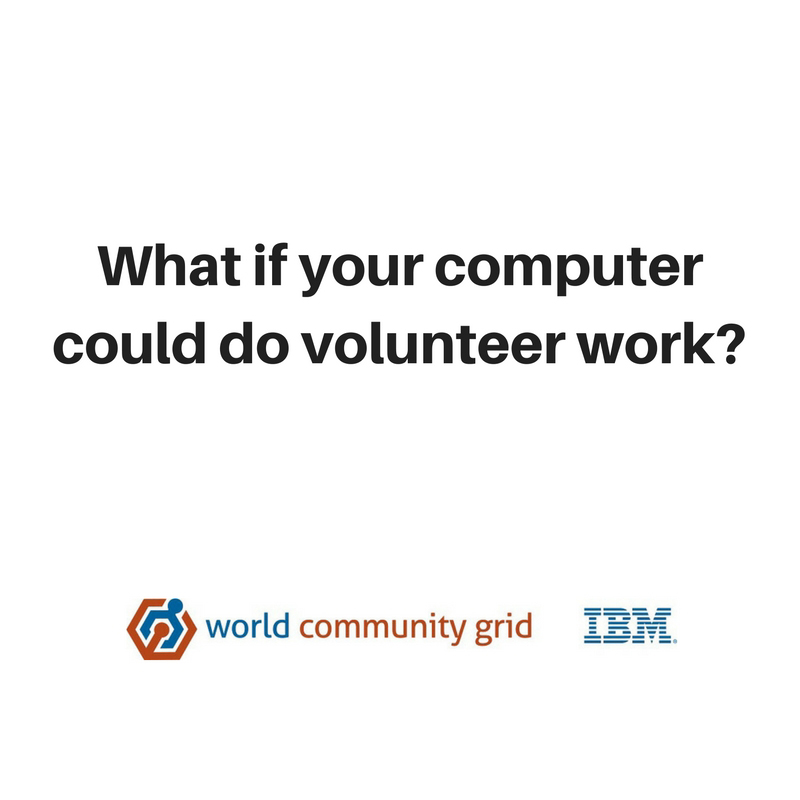 Share a Video
Videos from our YouTube playlist can be shared through social media and embedded in your website or blog.
Show Your Contribution
The World Community Grid widget is a way for you to show your team or personal contribution. It consists of a small piece of HTML code that you place on your website. This HTML code will display your custom widget with the most the current statistics for you or your team. Here is an example:
Give a Presentation
View and download a general presentation about World Community Grid

which can be given to colleagues, students, or community groups. You can see a script for each slide by clicking on the small yellow box at the top left corner of the slide.
Manage a Large-Scale Installation
Download the BOINC Mass Install Document

for instructions on installing World Community Grid across a large number of computers.

View this presentation

for an overview of the Mass Install document and process.