Get competitive for good with our 10th anniversary challenge


Summary

As we celebrate a decade of discovery, we're inviting you to take part in a community-wide competition to introduce new volunteers to World Community Grid.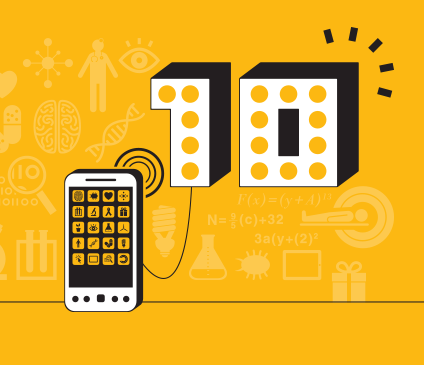 World Community Grid is 10 years old this November and we're celebrating everything we've achieved together over the last decade, thanks to the help of volunteers like you.

But there's a lot more work to be done and many more discoveries to make. That's why, as part of our celebrations, today we're launching our 10th anniversary challenge.

The challenge is to recruit as many friends as possible to World Community Grid to power another decade of scientific success. Put simply, the more friends you recruit – the higher your chances of becoming a World Community Grid Champion.

And there are some great prizes up for grabs. The three people who recruit the highest number of new volunteers by November 16 will each be profiled on worldcommunitygrid.org in December, win the opportunity to take part in an exclusive "Ask Me Anything" Q&A session with the World Community Grid team - a unique chance for a behind-the-scenes look at the program - and will also receive a special limited-edition World Community Grid prize. The top 20 recruiters will have their names showcased on worldcommunitygrid.org and will alos receive the special limited-edition World Community Grid prize.

Find out more about the competition and start spreading the word today!

Be sure to share your unique recruitment URL (accessible at your My Contributions page) with friends to receive credit for the new volunteers you recruit.

Here's to another decade of discovery.