The past and the potential of World Community Grid: A Q&A with senior team members


Summary

World Community Grid senior scientist Viktors Berstis and technical lead Keith Uplinger participated in a Question & Answer session with one of the winners of the Decade of Discovery recruitment competition held last November.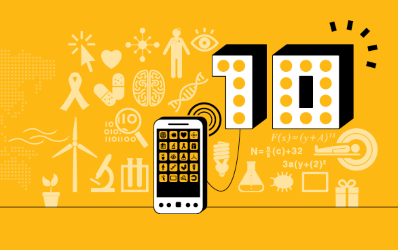 Every participant in last year's Decade of Discovery recruitment contest made an amazing contribution to the World Community Grid family by inspiring new members to sign up and help power groundbreaking research. One of the winners of this contest got to participate in a Question & Answer session with Viktors Berstis and Keith Uplinger, two longstanding key members of the World Community Grid technical team. We hope you'll enjoy the following highlights from that conversation.


---

Please note that this transcript has been lightly edited for clarity and grammar.

Q: How did you create World Community Grid?

Viktors: Initially, one of the IBM executives was interested in this whole concept and there was sort of a trial project dealing with smallpox that they ran with another company called United Devices. Since that worked out pretty well, this executive decided that IBM should really get into this as part of its good citizenship efforts and decided to start World Community Grid. We initially made use of the United Devices software that the company provided, but at that time it only ran on Windows. Unfortunately, that company sort of went out of business, so we got involved with the BOINC project at Berkeley. At the time, the BOINC platform wasn't totally compatible with what we were trying to do, but we worked with the Berkeley guys and took care of all those things and then started using the BOINC software, which gave us support for Mac and Linux in addition to Windows, so we gradually transitioned over to that software.

Q: You've been working with World Community Grid for years and years now. In your opinion, what are the greatest achievements that World Community Grid has accomplished?

Viktors: Well, I think several of the projects have made some great advances. Some of these projects that were searching for drugs for various diseases have found compounds that look promising for curing diseases […] we're very pleased with some of those. Some of the projects have created monstrous databases of information that are being used by scientists all around the world. In general, I think we've done a lot to make certain projects possible that might not have otherwise been attempted. Typically when we start talking to these researchers, they are instinctively always trying to make their research project smaller and more doable with the resources at hand. They don't even realize they're doing that. They never entertain the question of what they could do with a ridiculous amount of computer time. The proposals we get are always leaning towards the small and we suggest to them, "Gee, why don't you expand and do a much wider search of everything in that category instead of being so limited?" And it's always nice to see that "aha moment" when they realize, "Wow, look what I'm getting!" They're getting the equivalent of a running supercomputer 24/7 all to themselves. Normally if an institution has a supercomputer, it gets shared by thousands of researchers at any given time so they're only getting a small slice. Here, they're getting pretty much 24/7 supercomputer time for months, if not years, on end, which is really rare for any researcher to get. So once they finally get on board and realize what they have, they feel real lucky to have it. It's hard to get researchers to think this way. We're trying to get that message out but it's still difficult.

Keith: I would say our greatest achievements are along the lines of what the actual research has been able to accomplish. The ability to actually solve a problem using the computational power of the applications is amazing. Other things I do enjoy are the member communication and seeing the number of the members in the forum and their dedication to World Community Grid. There are members who have been around since day one. I did a query last month to see what the average amount of time a member stays active is and found that there are still thousands of members who have been active since day 1. It's just impressive that people are in tune with what World Community Grid is doing and they continue contributing to World Community Grid.

Q: Using all of the knowledge you've acquired, is there any other area in life, not necessarily a medical issue, that you see using the software for?

Viktors: Well, we're always looking for new projects to run on World Community Grid, even expanding beyond biomedical things. We look for environmental things or even something to preserve history perhaps. For example, let's say you were on an archaeological dig and you find lots of fragments of something. The big puzzle is how to put these fragments back together to make whatever the object originally was. I could envision somebody 3D scanning the fragments and having this huge database and trying to put them back together potentially done by computer, but we haven't found any researchers that want to do that yet. Another example might be dealing with earthquakes and natural disasters. It's almost feasible that we could put sensors all around the world and, for the first time, sort of do a CT scan of the entire earth. We could evaluate all the tremors that happen inside and that would require a huge amount of computer time; it's like doing an x-ray on the earth but with sound waves. It's a computation that would be enormous. That would be useful in finding out where all the faults really are and, for the first time, getting a bigger map of how the crust is figured. If you have an earthquake at location X, you could try to pre-calculate where the tsunami would go from that region, so as soon as you had an earthquake there you could warn the people much faster than you could today. Or, if a disease outbreak occurred in a certain city, you could figure how you expect that disease to spread based on people's travel patterns. You could calculate where it would be best to bring medicines to quickly stop that disease before it gets out of hand. These are all things that could be done, but we haven't found the researchers to do them yet.


---

Although the recruitment contest is over, there's always a need to strengthen the "community" part of World Community Grid. Remember to spread the word about our humanitarian projects, and share your personal recruitment link with friends. You can help ensure that the World Community Grid family remains strong and is able to power important research for many years to come.

Thank you for your support!