Summer is a great time to focus on solar energy

By: The Clean Energy Project team

Harvard University

2 Sep 2015

Summary

A busy summer has led to several advances in the Clean Energy Project: new team members, new database search functionality, new publications and (hopefully) new funding!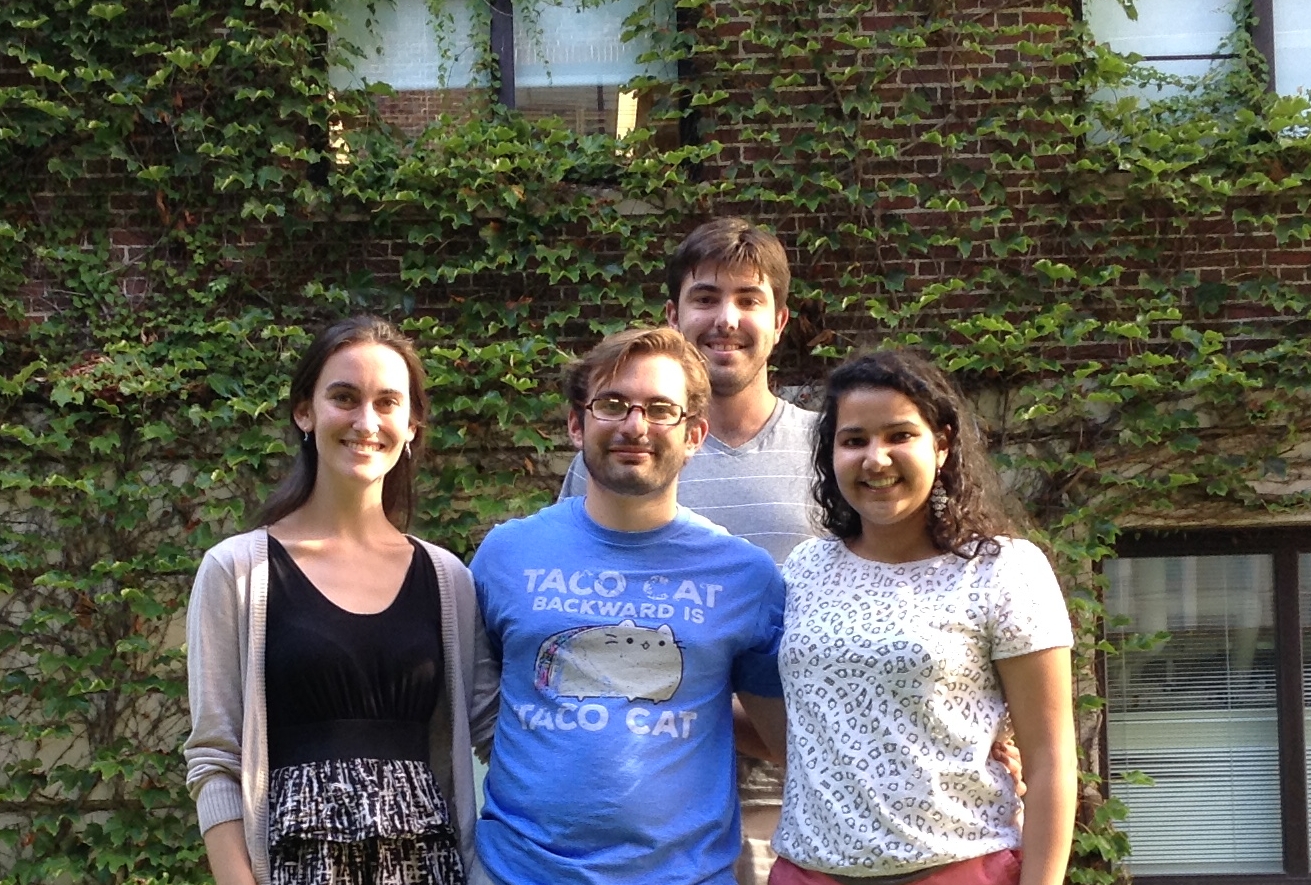 Front: Wendy Woodin, Dr. Ed Pyzer-Knapp, Dipti Jasrasaria
Back: Dr. Steven Lopez

The Clean Energy Project (CEP) team has been working very hard this summer, and have had a number of successes to show for it.

We are very happy to introduce the latest addition to our team - Dr. Steven Lopez has joined us from UCLA, where he worked for Ken Houk on computational organic chemistry. Steven's knowledge of chemical reactivity, and reaction mechanisms will be invaluable to the team as we strive to deliver libraries of molecules which are synthetically accessible.

We have been lucky enough to get funding for two undergraduates - Wendy and Dipti - to study with the team over the summer. Dipti has continued her work on machine learning on crystals, and Wendy has worked on hashing functions. These hashing functions will be deployed in our new database to enable users to perform searches for molecules similar to their search term; we believe this search option will further enhance the utility of the database for the discovery of new organic photovoltaic materials.

We are also very happy to say that Ed and Kewei have had a manuscript accepted into the journal Advanced Functional Materials. Advanced Functional Materials is one of the most prestigious journals for this area of study so we are very excited to have been accepted! We will share the details of the manuscript once it gets published.

Finally, we have just submitted a couple of grant proposals for continuing to fund the CEP in the years to come. Grant proposals are incredibly important for keeping our project running, and so we will keep our fingers crossed for a successful response!

As ever, we are very appreciative for the computing time you donate since without it, we would be unable to perform the research which goes on in the CEP. So, thank you again...and keep crunching!