Updates to World Community Grid Policies


Summary

We recently updated our Terms of Use, Privacy Statement, and Communication Guidelines. Learn more about these changes.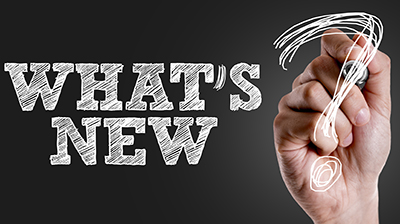 As we enter our second decade of supporting humanitarian research, we have reviewed and updated several key World Community Grid policies. Our new policies better reflect our program and changes in technology, including social media. This effort also aims to simplify much of the language used in our policies and ensure continued compliance with IBM guidelines and best practices.

Here's an overview of some key changes.

Terms of Use (previously End User License Agreement)

World Community Grid members must be 18 years of age or older in order to join World Community Grid.
The new language reinforces that World Community Grid will obtain written permission from members before using their information (such as information from interviews and surveys, etc.).
World Community Grid will continue to notify members of important changes via email, on the World Community Grid website, and via social media.
Privacy Statement (previously Privacy Policy)

The new Privacy Statement provides a more extensive and clearer description of how World Community Grid might collect and use personal information. For example, we use cookies and Google Analytics to determine how people use our website, which helps us make changes and provide information that will be more useful to current and prospective volunteers. Please check our Privacy Policy for more information about how to opt out of providing information to Google Analytics.
Communication Guidelines (previously Forum Guidelines)

Much of the language has been simplified and defines the behavior we expect from members posting in the World Community Grid forums to maintain a respectful community.
World Community Grid retains sole discretion to remove any offensive or inappropriate material posted in the forums.
Members may be banned for repeated or egregious violation of our community guidelines.
We are notifying members of these changes via our website, social media channels and email. The changes go into effect on July 18, 2016.

By continuing to use World Community Grid's software and website, you indicate your acceptance of these changes. Questions? Ask in our forum.