Meet a World Community Grid Team Member: Viktors Berstis


Summary

World Community Grid's renaissance man is an inventor, an accomplished pianist, and our go-to resource for anything related to science. And those are just a few of his strengths. Meet this experienced engineer in the latest installment of stories to introduce our team.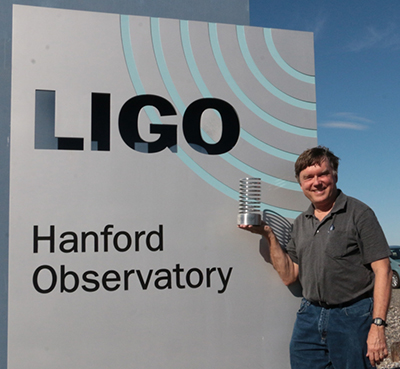 Have a question about the latest research in cosmology? Want to discuss the history of computer technology with someone who has been in the field since 1965? Or would you like to relax to a performance of Chopin's "Heroic" Polonaise? Viktors Berstis, World Community Grid's longest-standing team member, is the person you want to get to know.
You can watch Viktors play some of his favorite piano pieces on his YouTube channel.
Viktors came to IBM in 1977 after earning mathematics, physics and engineering degrees from the University of Michigan. He was already an experienced engineer. "IBM had some computer architecture projects which were very advanced for their time, and this was one of my areas of interest," he explains. Over the years, his experience at IBM included architecting the System/38 - AS/400, designing and developing various software and silicon compilers, research on high-level automated integrated circuit design while at the Thomas J. Watson Research Center, and working on OS/2.
By 2001, he was also working on grid computing, which was a fairly new technology at the time. In addition to his extensive technical background, Viktors has a keen interest and strong background in science. "I've always read every science publication that I can get my hands on," he says. "I'm interested in a number of different scientific areas." This combination of scientific knowledge and technical expertise made him a natural fit for World Community Grid, which he joined as a founding team member prior to the launch of the first project in 2004.
Since then, he has remained on the team in a number of roles, touching every aspect of World Community Grid's operations over the years. He is currently the program's primary liaison to project researchers, doing everything from vetting proposals for prospective projects to helping handle complex scientific and technical issues that may arise over the lifespan of any project. He is also instrumental in all of the scientific communications and project updates for World Community Grid. "It's been an unusually good fit. I especially enjoy the scientific aspect of my job–there's always something new and interesting going on."
Viktors was a longtime resident of Austin, Texas, where IBM has an office. But after meeting his now-wife, Sylvia, in 2007 at a piano competition, he moved to her home city of Portland, Oregon. They enjoy Portland's lush green scenery and the accompanying rain. As accomplished musicians, they host frequent house concerts to like-minded friends. While enjoying several technically related hobbies, Viktors also leads the Rose City Astronomers Special Interest Group on Cosmology and Astrophysics, and continues his longstanding interest in creating and refining new inventions (he currently holds 181 patents).
"Researchers are gradually beginning to realize that supercomputing power can really help accelerate their work," Viktors says. "World Community Grid is one of the few ways that scientists can advance their research with almost unlimited and uninterrupted computing power, instead of being constrained by a local supercomputer with its frequent downtimes and which is usually shared by many others. This is largely due to the help of volunteers. So thanks to all of you, and please help us spread the word both to new volunteers and to scientists."