Meet a World Community Grid Team Member: Al Seippel


Summary

This team member was an experienced coder by the time he was in his teens, and began working for IBM while still in college. Meet Al Seippel in this article.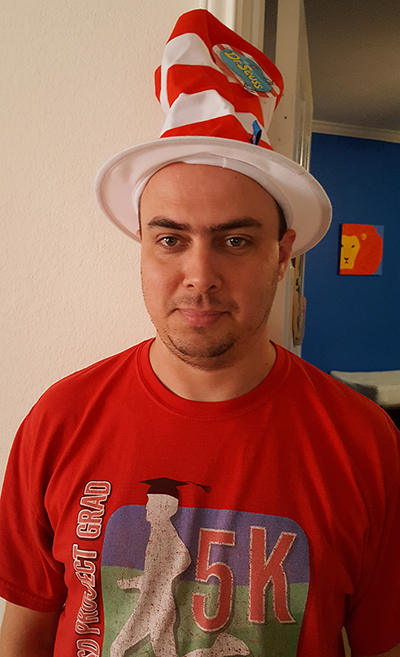 Al Seippel may have been destined for a career in computer science from a very young age. He was born and raised in Austin, Texas, where his father worked for IBM. "I definitely grew up around computers and always found them interesting," says Al." We had an original IBM PC, with the 8088 processor. And I began to learn how to get around in DOS in order to get early video games running."
As Al grew older, he began to complete easy coding exercises from technology magazines. He also became well-versed in procedural thinking (which is being able to break a complicated task or concept into smaller, more manageable parts), and learned Pascal, a procedural programming language, during high school.
During high school, Al worked at a movie theater, where one of his co-workers was a fellow high school student who later became his wife. Two years into college, Al began working at IBM's AIX Support Center where he solved customer problems related to IBM's AIX operating system. (AIX is an open operating system similar to UNIX that was created by IBM.) Just as he had done as a child while learning about basic programming, Al studied as much as he could at night to learn more about the technology he was supporting at IBM.
Al completed a computer science degree at Baker College, and eventually transferred to IBM's Electronic Tools Support Team, where he helped manage the Software Service Request tool which was used to report software issues. While there, he helped to consolidate the suite of software problem reporting tools into one tool, to simplify the customer experience.
During this time, he heard about World Community Grid and became a volunteer. He also met Jonathan Armstrong, Viktors Berstis, and Keith Uplinger, who were already part of the World Community Grid development team. When a development position opened up within World Community Grid, he applied and became the newest team member in 2010. Currently, Al is responsible for managing the work unit build processes, creating project screen savers, and modifying science applications to run on World Community Grid. He also helps handle eblasts and website updates.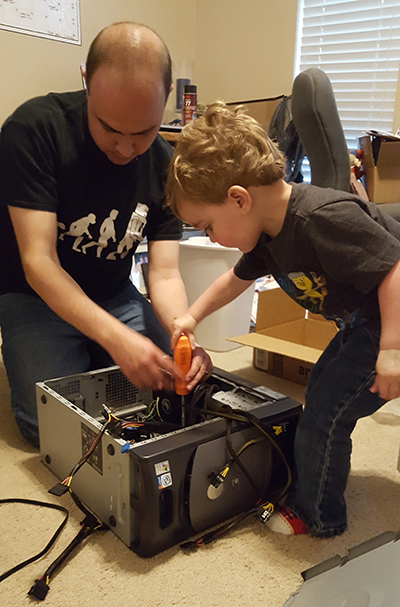 As a husband and father of two young children, Al's life outside of work revolves around his family. He is deeply involved in helping revamp the technology at his son's school. He's also passionate about the work of World Community Grid. "Since I've joined the team, I've lost two family members to breast cancer," Al says. "Like many volunteers, this is very personal for me. It's very important to me that my work is connected to something that helps others, and promotes progress that can benefit everyone in the future."