October Update: Smash Childhood Cancer

---
Summary

The research team continues to analyze the results of the work previously run on World Community Grid while creating new work units for this recently resumed project.
---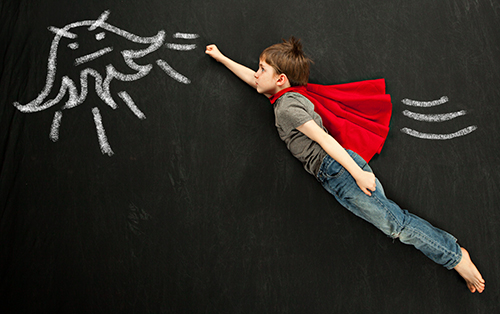 Background
In the past 20 years, only a small number of new drugs designed to treat childhood cancer have been approved by the US Food and Drug Administration. Half of all the chemotherapy treatments used for children with cancer have been in existence for 25 years or longer.
The Smash Childhood Cancer research team has identified proteins and other molecules that play key roles in certain childhood cancers. The challenge is now to find chemical drug candidates that specifically target these key molecules and therefore control the cancer cells.
After a hiatus of several months, while the research team decided on their next key molecules, the project resumed on September 22 with a new target and a new team member, which you can learn about in their latest project update.
New target on World Community Grid
As mentioned in last month's update, the current round of work on World Community Grid concentrates on a gene called EWSR1. This gene is significant in the development of Ewing sarcoma, a rare childhood cancer that usually begins in a bone, or in the soft tissue around a bone, and can spread to the lungs or to other bones.
Data analysis
While the latest target runs on World Community Grid, the researchers continue to analyze data from the previous batches of work.
Below are the key proteins that have been examined so far and a short description of their current status. Each of these proteins are involved in the development of at least one type of childhood cancer, and some also may be significant in adult cancers.
---
Beta catenin
Work complete on World Community Grid, researchers are concluding testing on a small group of compounds that showed potential to target this protein
LIN28B
Continuing to look for funding to study further
Osteopontin
Have identified a compound that may be effective in targeting this protein, ordered the compound and planning to do lab testing*
PAX3:FOX01
Have identified a compound that may be effective in targeting this protein, in process of ordering the compound*
PRDM14
No approved funding grants yet, but are still able to move ahead with analysis
---
*Ordering compounds is a multi-step process that can sometimes take months.
Current status of work units
Available for download: 93 batches
In progress: 50 batches (5,000,000 work units)
Completed: 3,926 batches
Monthly averages not yet available
(since project just restarted)
Estimated backlog: 180 days
Click here to learn more about World Community Grid's monthly project updates.