The FightAIDS@Home - Phase 2 team teamed up with World Community Grid to examine and refine the results of Phase 1 of the project. Over the past 18 months, they've created a new technique called asynchronous replica exchange, which drastically increases the effectiveness of their computations and may have implications for other researchers who use the same software for drug discovery. The results of this work were recently published in the Journal of Chemical Information and Modeling.
---
---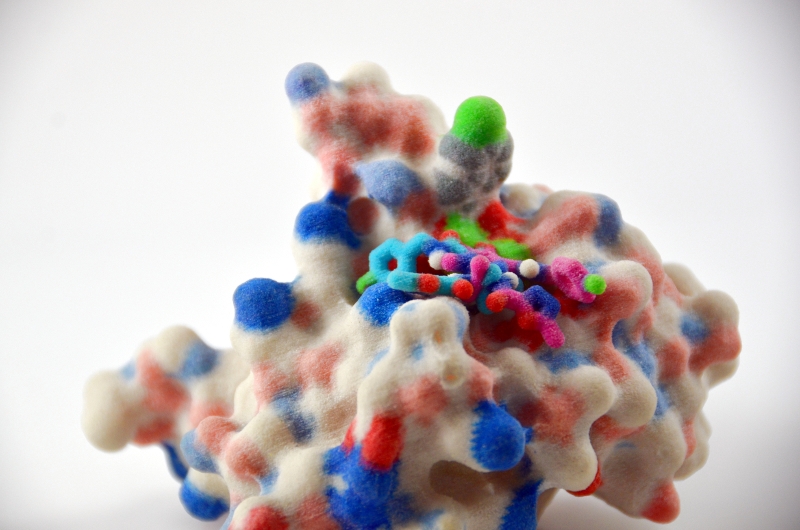 Computer-based experiments in drug discovery require accurate and highly detailed simulations of molecular interactions. Unfortunately, conventional computing resources, even high-performance computer clusters like World Community Grid, often cannot provide the level of detail on these complex interactions to make them as accurate as scientists need to further their work. Similarly, World Community Grid's computing resources are enormous, but its basic design was not a perfect fit for the particular molecular simulation techniques that the FightAIDS@Home scientists were using.
For more than 18 months, the research team worked closely with World Community Grid developers Keith Uplinger and Jonathan Armstrong to create and test asynchronous replica exchange, a new sampling protocol which provides very fine-grained dynamic molecular simulations. Asynchronous replica exchange, which is detailed in a paper recently published by the research team, could have implications for future work in drug discovery for scientists who use the same software for computer simulations.
You can read the abstract of the paper here. Thanks to everyone who is donating computing time to support FightAIDS@Home.
---
Related Articles